Singer, actress, comedienne, and columnist Ms. Gennifer Flowers is back in Las Vegas and is loving every minute!!
Flowers was invited to perform in Vegas in a variety show the first part of last year and decided at that time to move back to Las Vegas from New Orleans, Louisiana.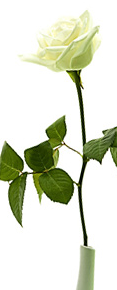 Gennifer had enjoyed several years of success in her own nightclub in the New Orleans French Quarter called The Gennifer Flowers Kelso Club in which she sang and performed to audiences from all over the world every night. But, two storms changed her life…one was Katrina and the other was a divorce.
Since starting a professional singing career some 40 years ago, Flowers was determined not to be deterred by difficult times but was determined to continue her career and life. Critics and fans alike agree that a smile and a song is what Gennifer Flowers is known for now!
Her career accomplishments are impressive. Like many powerful rhythm and blues' singers, her musical beginning was deeply rooted in gospel. By the age of eleven she had made her first recording on the United Southern Artist label.
After taking her show on the road for many years, she received her first break being chosen from over 1500 applicants to be a part of the international Roy Clark Show in 1978. Then, going solo, followed Las Vegas engagements and various club dates around the country.
Pulitzer Prize-winning writer, Rick Bragg had this to say in the cover article of the New York Times in 2002 about Ms. Flowers ability to deliver a ballad: "When she gets to the chorus, when she sings the simple words 'teach me tonight' grown men blush and grin like idiots and schoolboys; then the room fills with applause for the singer, Gennifer Flowers!"
Since returning to Las Vegas, Flowers has enjoyed resuming her media and singing career. She stays active on the speaking circuit, as well, and enjoys counseling men and women through her popular advise column, "Ask Gennifer with a G." found on the premier Vegas web site, Vegas Community Online. Flowers has not only survived but thrived even though the odds were against her after a l992 Presidential scandal rocked her world. She has become internationally known as a survivor and roll model to women and men around the world.
Most recently, Flowers is working on her second book which should be finished by the spring of 2008. Her first best seller, Passion and Betrayal was introduced in l995, but is still a favorite to readers.
Ms. Flowers stays very involved and active in the Las Vegas community and is a popular feature in the Vegas social scene.
To sum up the present and the future for Ms. Flowers, two media sources said it best:
"While her story is known the world over, what everyone has now discovered is that Flowers is immensely talented." Kenny Live – RTI, Dublin
"Gennifer Flowers: Still blooming after all these years." La Prensa de Miami
To ask Gennifer a question just write her at AskGennifer@VegasCommunityOnline.com
To learn more about Gennifer log on to www.genniferflowers.com