Music and lyrics: Robert Lopez and Jeff Marx
Book: Jeff Whitty
Original production Director: Jason Moore
Original Choreography: Ken Roberson
Puppets designed and constructed by original cast member Rick Lyon
Producers: Wynn Las Vegas, Kevin McCollum, Robyn Goodman, Jeffrey Seller
Avenue Q, at the Wynn Broadway Theatre, was a surprisingly good theatre experience. The show is a whimsy, a musical masquerading as a romantic comedy that is actually a subtle educational vehicle with a vaudevillian style and a healthy appreciation for the risqué…suffice it to say, a show that is rather difficult to neatly pigeonhole. Fresh, frisky and funny. Toe-tapping Broadway sounds. Adult humor and explicitly depicted situations. A play that manages to address yet unresolved societal issues. The song themes lean toward insightful commentary, which punctuate a sometimes serious, sometimes silly play, sprinkled lightly with heartfelt expressions of wonder and joy, dissatisfaction and disillusionment, romantic relationships—and wistfulness.
Show concept and music creators Robert Lopez and Jeff Marx had an idea that meshed when they met Rick Lyon, a puppet maker and puppeteer. They were going for light-hearted and funny—their 'wacky view of the world.' They wanted to write a musical that appealed to people unfamiliar with the genre. They have been quoted as considering the characters-breaking-into-song musicals to be an 'old art form.' (!) Ah well. After all, they wanted to write something 'their age group would like.' Lopez and Marx perceived the projected show demographic to be their own thirty-something generation, who knew Sesame Street and the Muppets…and those who don't…know about the puppets, the urban neighborhood street, the nice people who talk to brightly colored puppets and goofy puppets that wisecrack. What Lopez and Marx did write was funny, with a unique presentation, quite significant.
Their collaboration with Rick Lyon resulted in a delightful play. He built puppets to say their words, sing their lyrics. It all worked because most of us suspend disbelief and happily listen to puppets when they're around. We allow latitude to puppets we don't allow each other, an interesting cultural artifact, in and of itself. Lyon taught puppeteer techniques as captain of a ripping ensemble of singing, dancing passionate actors with an aptitude for complementing the presence of the puppets, not steeling their thunder.
Together with their producers and crews, they were all on their way to the Tony Awards. Opening in 2003 in New York, Avenue Q snapped up three 2004 awards, not the least of which was Best Musical, as well as for Best Score and Best Book of a Musical.
As a musical, which it is, with a smashingly great bunch of lyrics and dance numbers, it is justifiably Tony material. I was lucky enough to see it while it was at the Wynn. Those who missed Q here should catch it elsewhere. Best bet, catch the full 2 hours, 15 minutes at the Golden Theatre in New York. With over five of the original cast on hand, they are entering their fourth year at the Golden on July 31st. After Vegas, the show again spun out to be West End Avenue Q, which opened in London, on June 1st at the Noel Coward Theatre (the refurbished Albery Theatre, once the New Theatre where, in 1920, Noel Coward premiered in his own play, 'I'll Leave It To You'). If you are headed that way, and catch this newest Q, let me know how it plays with British accents…and how the Gary Coleman character translated to British audiences.
Hopefully, all of the cast I watched found their way into the two remaining ensembles, as they were all quite talented, their enthusiasm contagious. As the show has closed, I'll share a few of the clever lyrics and story points with you. The stage set was the funky row of two-story brownstones on the other side of Avenue Q from us, the audience. The wide-eyed college-grad lead puppet, Princeton, was held and voiced by Steven Booth (sadly, Rick Lyon rejoined the New York show before I caught our version here). Booth strode on stage with Princeton, whose optimistic search for lodging in the Big Apple revealed all he could afford was a small apartment on Avenue Q—which was decidedly a lower rent neighborhood than that of the Sesame Street I recall. Booth liltingly sang 'What Do You Do With a B.A. in English?' as he, Princeton, wonders on his future. He professes to now be on a mission to discover his life's purpose. His new neighbors are as quirky a bunch as befits the theme of inter-racial relationships, addictive personalities and unsophisticated romance.
Princeton, in getting acquainted with everyone, meets Kate Monster, brought to life on the arm of Brynne O'Malley, who also plays Lucy, Kate's rival in what becomes a love triangle with Princeton. Innocent Kate is in a singing mood, sharing a familiar youthful feeling, "Princeton likes me, Princeton likes me." Kate falls for Princeton and engages in the R-rated one-night stand, and when Princeton remembers he is supposed to be learning his life's purpose, he 'leaves her.' She laments, "The more you love someone, the more you hate him" and "there's a fine, fine line between love and fairytale; there's a fine, fine line between love and a waste of time…between together and not." A musical ballad that is mint.
We met the entire cast, as this relationship played out. Princeton's next-door neighbors were Brian (Cole Porter gave him his arm), an aspiring comedian, and his girlfriend therapist, Christmas Eve (created by Ann Harada, of the original New York cast). Natalie Gray, who could belt out songs and made humorous hash of 'It Sucks To Be, Me,' with the whole neighborhood joining in the chorus, played the Vegas version of Eve. We have met Rod, a conservative investment banker with a secret, on the arm of Steven Booth (his Princeton had gone into his apartment). Rod has a lackadaisical street person as a 'friend,' Nikky, on the arm of David Benoit. Benoit's frolicking antics, literally and artistically, carry Trekkie Monster, a large, brilliant orange fuzz ball (read scuzzball) who is addicted to the Internet, specifically Internet porn. "The Internet Is For Porn" lyrics are inappropriate for this article, to me anyway, so…when in London…
Tonya Dixon, yes, female, is the oddly invoked Gary Coleman, TV's Diff'rent Strokes child star, whose hapless career somehow intrigues Lopez and Marx. In the Avenue Q reality, Coleman is the neighborhood Landlord. Dixon rocks the house with her rendition of 'You Can Be As Loud As the Hell You Want (When You're Making Love)' during Kate and Princeton's tryst. Her revved up singing helped, a bit, while the questionably tasteful vignette off to the side of the stage. Rita Dolphin was the jack-of-all-trades puppeteer, holding up Ms. Thistletwat, and other puppets, as necessary, to stand in for the actors who carried multiple roles. The Idea Bears would be perched on each of the puppet/character's shoulders as they worried out a problem, echoing 'the devil made me do it' '70s humor. Good Idea Bear was carried by O'Malley or Dolphin. Bad Idea Bear was Benoit's puppet. Both bears added humor while the characters dealt with touchy subjects, such as 'Everyone's a Little Bit Racist' (…Jews have all the money…Whites have all the power…) or 'If You Were Gay' afterwhich made the outed character 'feel better about himself.'
The entire cast was bubbling enthusiasm. The brilliant staging of the puppeteers, dressed in black, allowed the cast to be interchangeable, switching up characters as the scene demands, long before we caught on. The 'teaching' screens flanking the stage were a clever method of incorporating animation, as well as taking shortcuts: a picture is worth a thousand words. Without them, few would have known how the word Schadenfreude looked, let alone was pronounced. Interestingly, it is a German word encompassing an entire concept: happiness at the misfortune of others.
The rest of the story and songs elaborate all of the relationships, and even explores philanthropic fundraising as a method to feel good, 'Give me a quarter…OK, give me a dollar' builds to 'when you help others, you can't help helping yourself.' The neighborhood concludes from Princeton's hapless pursuit of his purpose that 'everyone goes around a little bit uncertain'…and compromise can be 'only for now…sex, hair, George Bush are only for now…everything in life is only for now.' Little solved, life's trials tackled with successes and failures, Princeton doesn't give up on finding his purpose, though he learns simple pleasures and patience help on his adventure.
Sadly, Avenue Q was 'only for now,' and now is changing, like life. In fact, next up at Wynn Las Vegas' Broadway Theatre is another Tony Award-winning import, Spamalot, a send up on the movie Monty Python and the Holy Grail…Appropriate…Another quest, ancient though it may be.
Turn of the century, or no, we are still wrestling with the bigotry, racism and addiction tendencies some of us were sure would be exorcised from our lives by 1984, or 1999, maybe as far into the future as 2001, surely by 2010—some sci-fi literary benchmark or other. Now, in a little over three years it will be 2010…sheesh! And, may I say, little enduring change has occurred, let alone eradication of the anger behind these social inequities. Avenue Q is this era's call to sanity and freedom from fear, a plea once again, of the younger citizens, to lose the miasma of shared hate of old. I remember that optimism, that desire to accomplish the obvious, so long ago, yesterday. Today's youth, also feeling disenfranchised, believe something should have been healed by now. I agree. The collaborative effort and script for Avenue Q's message are reminiscent of the '70s because little has changed. Kudos to them for believing change is possible, that contributions like theirs are important, today, despite decades of copious documentation to the contrary.
Yes, Avenue Q really does explore these principals. And…yes, the puppets make the lessons more palatable. Do catch it.
A quick aside, if you will. I realize, to a lot of our visitors, part of our town image and lure is 'anything goes' Vegas. However, are walking shorts appropriate attire for an evening out to catch a touring Broadway play or a major headline entertainer's show or a Dragone extravaganza? Anywhere else, these performers would see their audiences dressed to the nines (OK, maybe the eights), well-heeled, and attractive, as befits shows of this quality. It is amazing (astonishing?) to see someone in a slouchy outfit, flip-flops, fanny packs, complete with mussed hair, lurch and shinny along an aisle, rear-end in the faces of seated people in formal cocktail hour apparel, accessories and hair that recently saw a comb.
The gift of talented entertainment deserves better. My viewing was marred by a younger woman seated the next row up, talking at top volume, yelling rasping commentary, at her discretion. How did this person get talked into paying admission if she so disrespects the people on stage? Here's a twist on the lyrics: 'You can not be as loud as the hell you want (when you're watching theatre.)'
Avenue Q was great adult fun. Droll humor, reminiscent of cartoons like Bullwinkle and the Flying Squirrel, was fresh, often witty. The cast I saw meshed nicely, and was a good fit for the quality tunes and script. Whimsical sets included an innovative use of their side 'classroom' screens, underscoring the myriad social 'lessons' addressed in the play, including clever animations. The show's banner taglines categorize themselves as 'sassy and savvy' and 'wildly amusing' or 'raucous & unsparingly funny.' Add to that, "The audience howls and hoots, not to mention offers a standing ovation"—at least from the crowd with which I sat (yes, especially from the sultry-voiced screamer behind me).
Maybe there are a few reasons why it didn't stay as long as originally anticipated. People cultivate a taste for theatre. If a person finds the Broadway-show format unfamiliar, dressing up for an evening at the theatre equally foreign, there may not be the same sense of anticipation for them. Possibly the Vegas show was under advertised, given the overwhelming choices tourists face. Every ad, review or mention of Avenue Q people heard offered a comparison to Sesame Street. Not that that comparison is particularly off-putting. Not that the parody/homage of the children's television series isn't part of the show concept. It turns out it was just a hard sell.
Some comedians use the foil of a puppet to disarm their audiences to a point where they get away with a lot more than they would standing up there alone. Overcoming the adult content of Avenue Q with the puppet ploy worked, though marketing it to mainstream, unseasoned audiences had to have been tough. After all, fuzzy orange cabs were everywhere from the airport to the resorts to the strip shopping hotspots, reminding one and all to catch the show. Yet, did the carpeted taxis intrigue people? Now, how will they get that carpet off those vehicles? Acid baths?
In addition, listening to people try to decide if they would go see the show here revealed many had only a vague notion of what to expect, other than it was a comedic, Tony Award-winning Broadway show. The gist of their notions: Avenue Q was something to catch, if there was time and funds—certainly problematic. Many think it is literally a puppet show, especially if they were not of the Sesame Street generation, or around to help raise a few of them. A big nut to crack, too, is Wynn's Broadway Theatre has 1200 seats to fill, as opposed to the Golden's 805. If the profit margin is not as important as how many seats are empty, the nut may have been too big to crack. Wynn's Theatre design feels intimate, so it isn't that. Tickets for the Vegas Avenue Q ran $76 to $87. In New York, tickets run $46 to $101, with rush tickets a mere $21. Oddly enough, our own signature Vegas extravaganzas and popular headliners are a hard act to follow…and their starting prices are a competitive $80 something bucks.
Even attempts at hindsight don't really help, as Las Vegans watched another Tony Award-winning Broadway transplant, "Hairspray," cry uncle this month. Luxor is an alluring property, attracting its fair share of the tourist pie. Yet, it wasn't enough. The show's last day was June 11th. Co-Producer Michael Gill, when announcing this stunner, shared 'his appreciation for' the Luxor team support and unwavering commitment. He said the decision was made with regret, citing the show's inability to 'find the audience it needed' for them to continue.
The resorts making the stretch to offer East Coast fare here in Las Vegas are to be commended. Apparently when a new offering opens, the rule of thumb may be to catch it as soon as possible, lest you find yourself reading news of its departure—before you have had the opportunity to fit it into your schedule. We must all keep supporting these attempts. Las Vegas can find a way to be one of the 'major cities' on the touring lists of Broadway shows that bring a whiff of New York to our hometowns.
Note: Avenue Q has a disclaimer, which suggests the show may be inappropriate for children 12 years of age and under, due to adult content and "full puppet nudity" (including graphic simulated sex between puppets). Additionally, for this reason, the show specifically disclaims any connection with Sesame Street or the Jim Hensen Company.

Reviewed by: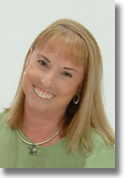 Carol Lane Patterson