Happening This Week...
Valentine's Day, February 14...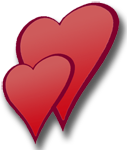 Saint Valentine's Day (commonly shortened to Valentine's Day) is an annual holiday held on February 14 celebrating love and affection between intimate companions. The holiday is named after one or more early Christian martyrs named Valentine and was established by Pope Gelasius I in 496 AD. It is traditionally a day on which lovers express their love for each other by presenting flowers, offering confectionery, and sending greeting cards (known as "valentines"). The holiday first became associated with romantic love in the circle of Geoffrey Chaucer in the High Middle Ages, when the tradition of courtly love flourished...
[read more]
Washington's Birthday/Presidents Day, February 15...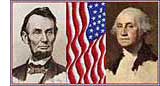 Washington's Birthday is a United States federal holiday celebrated on the third Monday of February. It is also commonly known as Presidents Day (or Presidents' Day). As Washington's Birthday or Presidents Day, it is also the official name of a concurrent state holiday celebrated on the same day in a number of states...
[read more]
Random Acts of Kindness Week, February 15–21...

As people tap into their own generous human spirit and share kindness with one another, they discover for themselves the power of kindness to effect positive change in their lives and the lives around them. When kindness is expressed, healthy relationships are created, community connections are nourished, and people are inspired to pass kindness on...
[read more]