Victoria Alexander lives in Las Vegas with her husband John and writes film criticism for Films In Review's online magazine. A complete list of Victoria's movie reviews can be found on the influential film site Rottentomatoes.com (www.rottentomatoes.com/author-3571/). Victoria's movie reviews are also featured on IMDB.com, FromTheBalcony.com, LasVegasMovieInsider.com, AllMoviePortal.com and zboneman.com.
Victoria's weekly column for VCO features Las Vegas entertainment news, her exotic treks around the world, celebrity gossip, and her varied interest in all spiritual realms including candomble, spiritism, Hinduism, and Tibetan Buddhism.
Victoria's breakthrough research, "The Alexander UFO Religious Crisis Survey," a survey of 1000 theologians on the impact of UFO's on religion, is available at www.nidsci.org.
Since 2000, Victoria has studied with Peruvian curanderos and is an advocate of the visionary plant ayahuasca. Her email address is [email protected]


For a complete list of Victoria's movie reviews
on Rottentomatoes go to: www.rottentomatoes.com/author-3571/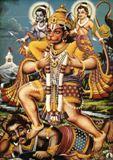 Victoria's column,
THE DEVIL'S HAMMER,
appears every Monday on FromTheBalcony.com go to:
www.FromTheBalcony.com/devilshammer/index.htm

Please join The Devil's Hammer MySpace list of friends at:
http://www.myspace.com/thedevilshammer