Johnathan L. Abbinett is a U.S. Army, 22 year, Honorably Discharged, Combat Disabled Veteran that served on Active Duty, in the Individual Ready Reserves, the National Guard, Army Reserves and the Active Guard / Reserve (every component of the U. S. Army). He was first trained as a Heavy Weapons / Anti-Tank Gunner and served with the First Cavalry Division ("The First Team"), Task Force Garry Owen, during the Spring Offensive of 1972 in the (former) Republic of Vietnam. He used his G.I. Bill education to double-major in World Religions & Philosophy with minor emphasis on Interpersonal and Mass Communications. He re-entered military service in the National Guard briefly and was quickly recruited to transfer to the Army Reserves. He was selected, as a Junior NCO, to serve his staff time at the ARCOM (Army Reserve Command) level in the DCST/DCSOI (Deputy Chief of Staff offices for Training and Operations, Intelligence and Security) where he assisted in conducting analysis and inspection of units preparedness – and he competed on the USAR Marksmanship Team.
Later in his military career he re-trained and became a Combat Trauma Medical NCO and served as an Ambulance Platoon Sergeant (and Company Training and Operations NCO), then was selected to serve with the elite USAR 26th Infantry (Pathfinder/Airborne) Platoon a SOCOM (Special Operations Command) unit as their Platoon Medic. During this time he competed and won the coveted NCO of the Year Award.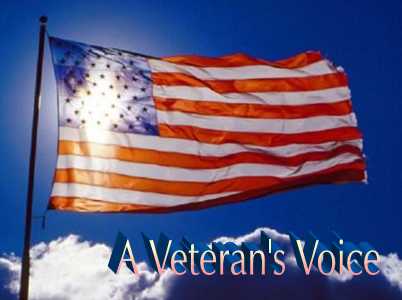 Johnathan was called back to voluntary duty, for another 3 year stint, to serve in the 82nd Division as a Medical Detachment Field First Sergeant during the first Persian Gulf War (Operations Desert Shield / Storm and Provide Comfort).
He then returned to the Army Reserve as a Medical Group Operations NCO until he was selected to serve as a Medical Observer/Controller (OC) for the 75th Division (Training).
The wear and tear of soldiering, old wounds and a training accident ended his military career short of the 30 year goal he had set for himself – he left the Army in 1998. That's when he began his battle for benefits from the Veteran' Administration and learned of the dreaded Veteran's Benefit Administration (VBA) and the imbedded bureaucracy of the C & P (Claims & Processing) administrative obstacle course (which many of our Disabled Veterans have loathing labeled "Crimes in Progress").
It took nearly three years, the loss of his marriage, the exhausting of all his savings and assets, becoming disenfranchised from his daughter, becoming a Homeless Vet – and a premature heart-attack (caused by the V.A. mismanaging his case erroneously prescribing two deadly contradicted medications simultaneously) that resulted in an emergency quadruple heart by-pass operation (thankfully performed by local civilian doctors) before his V.A. claim and rating was finally approved. Upon rehabilitating (at home on his own), Johnathan became politically active in Nevada helping Disabled and Homeless Veterans and in founding the Nevada Democratic Veterans & Military Families Corps Caucus, first at the Clark County, then, at the Nevada State level. His column, "A Veteran's Voice" is a regular monthly feature in "The Nevada Military Veteran's Reporter" (a specialty newspaper that goes out, state-wide, to all V.A. Clinics, National Veteran's Organizations and local public libraries) – and he also writes on-line regularly at www.vegascommunityonline.com – he can be reached at [email protected] for further commentary on Military matters and especially V.A. and Disabled Vets Issues.