Robin Leach was host and executive producer of one of the most popular syndicated television shows in America, Lifestyles of the Rich and Famous, carried by nearly 200 stations across the country. One hour each week viewers were offered a glimpse of the homes, clothes, cars, haunts, and habits of the world's wealthiest and most glamorous people. Leach's subjects include celebrities, movie and television moguls, business tycoons, and royalty.

Lifestyles debuted in 1983 as a limited series of specials. It became a weekly series one year later. Leach is most interested in the self-made members of the rich and famous set; he rarely profiles those who were born into wealth. Leach's own life resembles a rags to riches story. He came to the United States in the early 1960s, taking a job as a shoe salesman at a New York department store. He later worked for several newspapers before television's Entertainment Tonight hired him as a reporter. As a result of his work on that show, Leach was picked to host Lifestyles.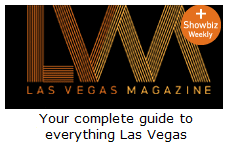 Robin now writes an exclusive column for Las Vegas Magazine entitled "LuxeLife Vegas".