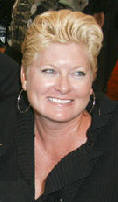 Shiloh was started in 2003 by Jill Curtis, a graduate "A" Pony Clubber and a former Three-Day event rider who has competed throughout the United States. She represented Southern California in the United States Pony Club Championships in Lexington, KY three times. Along with her sister, Sarah VandenBerg, an upper level Three-Day rider, Jill founded and instructed at Briarwood Riding School in San Diego, CA. Jill now lives with her husband, Tony in Las Vegas, NV. Jill is the proud owner of rescued horses, Cabrillo, Fallon, and Cortez. Jill also owns Tanis and Zuiderzee, two Friesians and Serenity, Hollywood, and Austral- all her old competition horses who are now retired at Shiloh.
Shiloh is dedicated to rescuing and rehabilitating abused, neglected, injured, unwanted, and slaughter bound horses of all types. We is dedicated to rehabilitating these horses and giving them a second chance at life by adopting them out to new and loving homes or to providing them with a loving environment in which to live out their lives.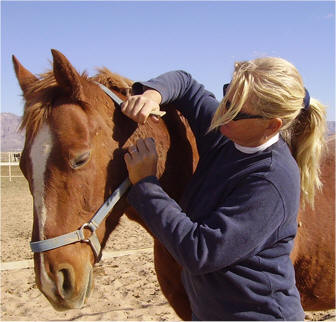 Shiloh is funded by donations, horse adoption fees, and out of our own pockets.
Other Volunteer Staff:
Dave Hickey- Equipment Manager
Marianne Blackmore- Co-Website Manager
Sabine Keesey- Shiloh Rider
Elisa Hotz- Shiloh Rider