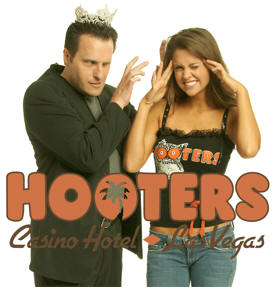 Gerry McCambridge the Mentalist has been amazing audiences for over 20 years.
In the late 1980's he was a popular headliner in Comedy Clubs, Country Clubs and Night Clubs around the country. He also spent a lot of time entertaining at Fortune 500 Company events for Kraft Foods, American Airlines, Motorola, American Express, Merrill Lynch, AOL Time Warner, Goldman Sachs, C.S. First Boston, Johnson & Johnson, A T & T, Nortel Networks, Bear Sterns, Penske, Chase, Kraft, Digital, Dow Chemical, Nabisco, Phillips, Kodak, Bell Atlantic, Levis, Marriott, Hewlett Packard, Lucent Technologies, Sprint PCS, General Foods, Pepsi, Lockheed Martin, Lowes, Oldsmobile, I.B.M., Paine Webber, Pfizer and Phillip Morris, and many more.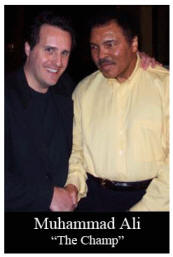 Gerry is also known as the "Mentalist to the Stars" and has performed around the world at ultra private A-List Hollywood Celebrity parties.
In 2004 Gerry created, executive produced and starred in a top-reviewed network television special titled "The Mentalist" on NBC.
"The Mentalist" was a one hour prime-time network special which aired in the United States during May sweeps to over 6.5 million viewers. Gerry was the first mentalist in over 50 years to have a one hour mentalism special on a major network.
"The Mentalist" has since aired around the world to millions more in places such as Canada, New Zealand, Australia, the United Kingdom, Korea, India, Thailand, South Africa, the Netherlands, the Middle East and many others.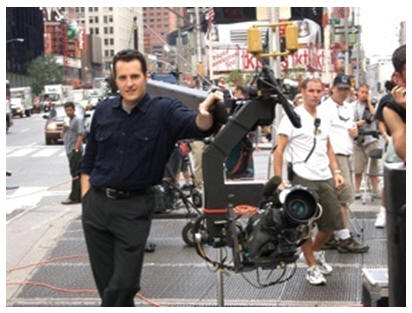 Gerry was recently on the NBC reality TV series "Phenomenon" which was viewed by more then 9.5 million viewers. He has also performed on TV shows including "Late Night with David Letterman," "The Today Show," "The Vegas Show," "Soap Talk" and "The Best Damn Sports Show Period."
In 2005, the International Psychic Entertainers Association unanimously voted Gerry as the World's Top Entertainer in his field naming him one of the most gifted performers of our time in the field of mentalism.
In the summer of 2005, Gerry signed a 3-week contract with a local Las Vegas Casino. Due to popular demand, he continued to perform at that casino for over 47 sold out weeks. Soon after his wife and 6 children moved from New York to join Gerry in Las Vegas.
He has performed at the Rampart Casino, The Golden Nugget Casino, Harrah's Casino, the South Point Casino, the Stardust Casino, the Orleans Casino and the Venetian Casino.
In 2005 Gerry's amazing Las Vegas show received the prestigious "Best of Las Vegas" award from the Las Vegas Review Journal and in 2008 Gerry was nominated "Best Magician" in Las Vegas beating David Copperfield and Penn & Teller.