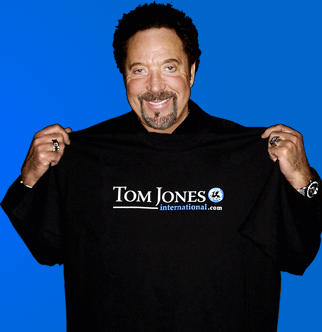 Tomjonesinternational.com is an independent weblog and online magazine about the Welsh singer Tom Jones created by fans for fans. We are not affiliated with Tom Jones, Tom Jones Enterprises LLC or Valley Music Ltd. We are not a "fan club."
We deal solely with Sir Tom's professional life and career and hope that in so doing both existing fans and new fans will see this remarkable entertainer for what he is — a man whose voice is amazing and whose willingness to share it has made millions of people happy. He's sold more than 100 million records and is, as his recordings over the years clearly illustrate, is always trying new sounds and new music and is not, like so many of his contemporaries, stuck in a single groove.
Tomjonesinternational.com provides a forum for discussion of Tom Jones — his music, his career and his past history. There's a great deal to see, a large site to explore. We hope you do.
Tom Jones International video from Tom Jones' 65th Birthday Concert in Pontypridd, Wales (his birthplace), May 2005: