Although, Gennifer enjoyed a brief stint in Las Vegas, the lure of New Orleans took her back to the city in her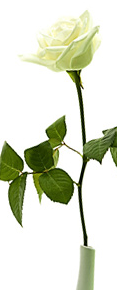 heart and soul. Flowers will be performing at various night clubs in the area and plans to announce the new GENNIFER FLOWERS KELSTO CLUB within the year.
Most are not aware that Flowers has a degree in Interior Design and has developed and opened a business in New Orleans called Phases and Stages.
For more information on Gennifer's singing, speaking and interior design expertise visit her on-line at genniferflowers.com
One of the features and pleasures in Gennifer's life is doing her advice column here on vegascommunityonline.com
With a song in her heart and a positive attitude and a wealth of life's experiences, Flowers is able to help all types of folks with their problems and issues. Her humorous approach is filled with a poignant message.
To sum up the present and the future for Ms. Flowers, two media sources said it best:
"While her story is known the world over, what everyone has now discovered is that Flowers is immensely talented." Kenny Live – RTI, Dublin
"Gennifer Flowers: Still blooming after all these years." La Prensa de Miami
To ask Gennifer a question just write her at [email protected]
To learn more about Gennifer log on to www.genniferflowers.com