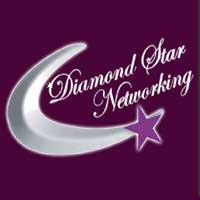 Sherial Bratcher has a passion for bringing people together. She is dynamic and has a natural gift of connecting people. She combines a positive, winning attitude with warmth, professionalism and the ability to help others grow and make their dreams a reality.

She owned several businesses, held government contracts in excess of $1 million dollars, developed programs for people with disabilities, and supported employment programs for the disabled.
Sherial is an innovative, creative businesswoman who brings a fresh approach to networking by providing a winning combination of imaginative yet practical ways to connect people, provide outstanding venues, excellent speakers and most of all, a powerful and mutually beneficial setting for business professionals to network.
She overcame many roadblocks and challenges and, equipped with heart, intuition and business savvy, became founder one of Las Vegasí most successful Business Networking organizations, Diamond Star Events. She partners with her members to create a networking path that helps them maximize their potential at each event. She has received extraordinary recognition as an expert in the networking community with her ability to tap into local resources, fundraise, organize large galas and connect people and businesses. She has changed the face of networking by assisting members shift from the ordinary to the extraordinary, another distinction that sets her and Diamond Star Events apart from regular networking groups.

For more info, visit the Diamond Star Events Web site.