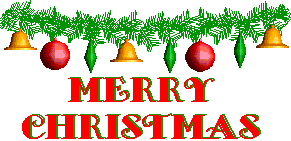 This Week's Flyer Contains:

Merry Christmas Las Vegas

Featured Artist of the Month

Featured Announcement

On a Sad Note

Friday Football Forecast

"Vegas Insider" Columns

This Week's Announcements

New Grand Prize Giveaway

Weekly Prize Giveaway

Christmas is an annual holiday that celebrates the birth of Jesus. The date of the celebration is traditional, and is not considered to be his actual date of birth. Christmas festivities often combine the commemoration of Jesus' birth with various secular customs, many of which have been influenced by earlier winter festivals. In most places around the world, Christmas Day is celebrated on December 25. This is the description found in the Wikipedia encyclopedia [read more here.] But also at this time of the year we like to share good times with friends and family, give to those less fortunate, and try to be better people.

VCO is privileged you have given us the chance to come into your homes and bring a bit of our community to you. We would like to wish the Las Vegas community Peace, Good Health, Joy in your lives, and a very Merry Christmas.
Featured Artist

of the Month: December

Featured Announcement:
Marvin "Sweet Louie" Smith passes away

One of VCO's Feature "Artist of the Month" and Las Vegas longtime lounge entertainer Marvin "Sweet Louie" Smith has passed away. Sweet Louie was performing on a cruise ship with long time partner Sonny Charles and suffered a heart attack. "Sweet Louie had always expressed the desired to be remembered as when he was among us.... alive and full of love.... and that's how we will keep his memory in our hearts." Nelson Sardelli

The funeral services will still be at Saturday December 22, at 6:00 PM. PALM MORTUARY 1325 N Main St, Las Vegas, NV 89101 For more info 464-8300 See Featured Artist page HERE - See Memorial page HERE

On a Sad Note

My mother was the kindest; most loving person I have ever known. Anyone who met her was instantly taken with her warm heart and gentle soul. On December 16, 2007, one day before her 93rd birthday she passed away peacefully.

Marleen Marino, Publisher [See Memorial Here]

Click HERE for Picks

"The Tout"

&

"The Mouth of Motown"

will pit wits and predictions

against

Casey Smith and "Mystic Mona"

VS.

The Tout

Mouth of Motown

Casey Smith

Mystic Mona

To view Section Information, click on the Section Title.
To view a VCO Columnist's BIO, click on the Columnist's Name.
To view their column, click on the Article Name

Co-Columns of the week:
Privacy Tips
Foreclosure Rescue Scams Pop Up in Nevada

| | | | | |
| --- | --- | --- | --- | --- |
| | | | | Over 1,000,000 Hits in the last 30 days |

Season's Greeting
from VCO offering
1/2 OFF advertising
thru the 1st of the year
Click to see savings
Last 30 day Stats

Notes from Norm
Norm Clarke
Weekly Wrap-Up 12-15 - 12-21

Lindsay Lohan helped a Las Vegas galpal win Hannah Montana tickets on Friday and gave a local radio station a hard-to-get interview. Lohan, who has been keeping a low profile since her rehab stint recently ended, went on the Mark and Mercedes morning show on KMXB-FM 94.1 (Mix) as a favor to Lorit Simon, a staffer at Tanning Vegas

.

...

[read more]

Visit VCO's
Feed
For Daily
Updates

Entertainment

Celebrity Chef Connection
Champagne and Sparkling Wine
Champagne is a light, sparkling wine first produced by accident in the Champagne region of France about 400 years ago. The single French district, which is barely equivalent to the City of Las Vegas, supplies the whole world with choice of celebratory drink, with well known labels such as Cristal, Taittinger, Dom Perignon...... [read more]

Feedback

Heirloom! Proudly display!

My Two Husbands

Ambiguous Enigmas

Enjoy!

"Get Up and Go"

Political Office and the Oscar Goes to..

To EBay or not to EBay

Horse Shooting

The Vegas Eye
The Vegas Eye


The Latest From the EYE


Sugar Rays' Mark McGrath

and

The Vegas Eyes'

very own

Michael Politz

aid

VH1

in counting down the

100 Greatest Songs of the '90s.

It's all the Clinton-era hits you know and maybe even love, from the artists who defined Generation X.

.

.

..

[read more]

Don't Forget
Football

Send a Holiday Video Card that will be remembered!

MCM creative designs, have added Video Holiday cards.

Surprise your friends and family with a pictorial video greeting. Use a personal video greeting, pictures, music and holiday graphics to wish your holiday e-mail list Happy Holidays!

Sponsor

Responses from friends and family....

*

Rhonda, t

his is priceless!! I must have replayed it a half dozen times. What a wonderful idea. This will be, by far, the nicest greeting card I'll receive this holiday season. Thanks so much for sending it to me.

*

Wonderful montage! Very clever and nostalgic!

*

Wow! Now that's impressive. That must have taken you a long time, Rhonda. I didn't know you were such a technogeek.

*

How cool is that! Thanks for the greetings Rhonda!!

*

What a great idea! I thoroughly enjoyed your card. Thank you so very much Joe.

*

Thanks, that was produced quite nicely.

For more info click HERE

Prices start at $45.00

Lonnie was born on Christmas morning in a log cottage behind a stable in rural Minnesota 70 years ago. Lonnie and Sandy invite you to a Winter Solstice celebration on Saturday December 22nd from 3-6pm Click HERE for full details

What's going on New Year's Eve

Listings

Sonny Charles & The Checkmates to Ring in 2008 at the Rampart Casino

New Year's Eve performance will honor Sweet Louie

The Rampart Casino will ring in the new year with a New Year's Eve concert by Sonny Charles & The Checkmates. This show will pay tribute to the late, great Sweet Louie. The show will be held at Addison's Lounge inside the Rampart Casino on Monday, December 31. The show begins at 9 p.m. $10 admittance at the door.

Winners of numerous "Best Lounge Act" awards in Las Vegas, Sonny Charles & The Checkmates continue to entertain, mesmerize, charm and delight their audiences with a performance that transports them back and forth in time with hits from the '60's, '70's, '80's, '90's, and the contemporary current decade of 2000. They sing the soulful, legendary tunes of Motown, Rock & Roll, Rhythm & Blues and the romantic soothing sounds of the ballads for which they are famous.

Get Up and Go's own Larry Tyler is proud to sponsor a 4 day/3 night stay at one of 28 destinations including... Lake Tahoe, Palm Springs, San Diego, San Francisco, Anaheim or Oceanside, California to name a few.

A $1,011 value.

The Scintas

at the Las Vegas Hilton

WINNER

Laurie Kruse