VCO is Hiring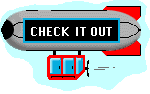 If you or someone you know would like to join the VCO advertising phone sales team to work from your own home and be a part of the fastest growing community Web site in Las Vegas, please drop us an email with your contact information and any experience you have.
We will contact you either by phone or email (your preference) and will be interviewing on a continuous basis.
Qualified applicants will receive a weekly draw.
Please email us at [email protected]